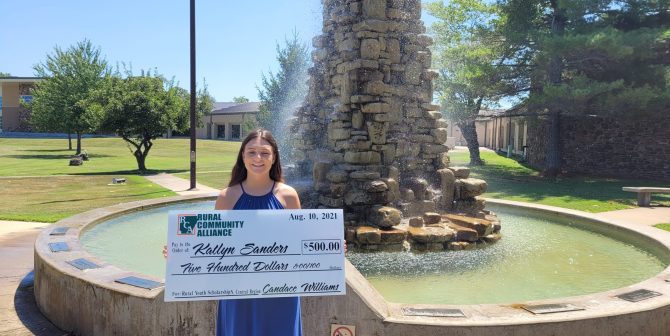 Rural Community Alliance members have a vision for just and thriving rural communities that offer access to an excellent education, economic opportunity, and rewarding quality of life to all residents.
The mission of Rural Community Alliance is to empower rural communities to effect change by creating opportunities in education, economic development, and youth empowerment to improve quality of life and place.
RCA members believe change happens through informed and organized residents defining the change they want, building collective power, and taking action to improve their lives. We work to bring about change in communities with a process that starts with assessment and visioning, then strategic planning and implementation–all led and controlled by the grassroots. RCA staff supports community members with information, resources, and training.
Rural Community Alliance's 46 chapters are found in every region of the state. Each chapter works on local initiatives to revitalize its community, support its public school, collaborate within its region, and support RCA's statewide policy work.
We work through our 46 chapters in rural communities throughout Arkansas to share resources, information, and strategies, and we collectively advocate for policies that benefit low-income families, children, and communities. Our members decide on the issues and concerns they address at the local level as well as state-wide and national issues that we support. Each year, we produce an annual report that shows our progress on chosen issues.
History & Accomplishments
Organization membership reaches 650 mark. Participant in Charles Stewart Mott Foundation grassroots organizing initiative through Southern Echo. Hosted first policy council meeting with chapter leaders formulating policy for organization.